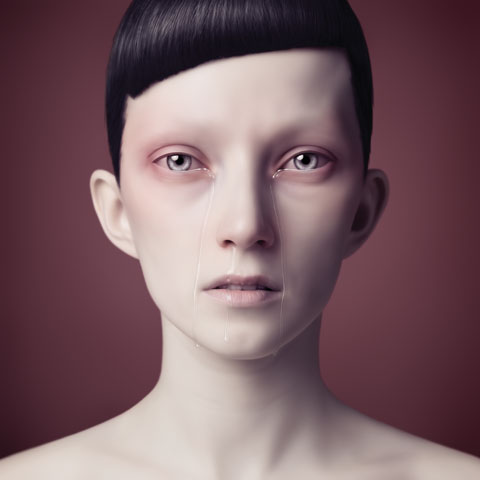 Beautifully freakish.. I think it's the no eyebrows or eye lashes, maybe the stylized features or the impossibly perfected porcelain skin. These humanoid beauties are extremely captivating, so alien, yet so familiar.
Oleg Duryagin is the artist at work here. There is a classical approach to this work, as well as a contemporary one. Duryagin presents traditional portraiture and colours together with digital morphing. His pieces are derived from his own photography, and then heavily manipulated and stylized, but just enough so that the human essence remains.
Duryagin is a young Russian artist who exhibits in Europe as well as overseas. He is prolific, well received and celebrated. I hope that I will get the chance to see his work in person one day. Check out his site for more!